Proper Way of Parenting by Using Toys in Toddlers
Toddlers are eager to explore their surroundings and learn new things in the environment. A learning experience is stimulated by different shapes, colors, tastes, textures, and even sounds. Providing babies with safe and stimulating toys helps them enhance their senses and enhance development. Notably, toddlers play with a broad scope of toys than they did at a younger age. Toys help toddlers acquire various developmental skills. Therefore, parents should select age-specific toys to enhance the child's experience and promote development.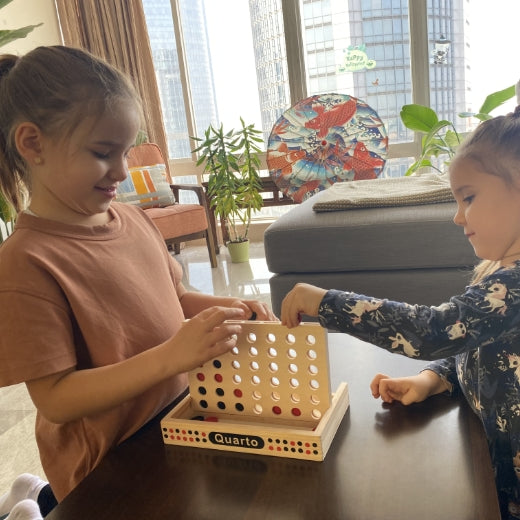 Toddlers' engagement with toys helps them become aware of the functions of each object. Sometimes they like stacking blocks, babbling into a toy phone, or drinking from a "big kid" cup. Pretense playing starts at this age; for instance, a child may tack a doll into bed or make sounds when pushing a vehicle toy or train toy. Pretend play enhances emotional development by helping them to express emotions and care for the toys that they love. Parents should choose bright toys with different shapes that toddlers can easily hold. They can easily differentiate colors and shapes; therefore, guidance ensures better learning.
Shape sorters are essential for toddlers because they teach them to match similar items.  This equips children with problem-solving skills since they must find shapes that match others. Additionally, they help parents teach their toddler's different shapes and sizes during playing. Parents are excellent playmates for their children. During playing sessions, parents engage their children in learning the different shapes, colors and even develop their speech. The interactions between the parent and child help develop social relations, language, and cause and effect aspects. Lego blocks are vital in teaching children about various colors while developing their motor skills. Toddlers are attracted to bright colors; therefore, parents should select colorful toys to enhance the child's sensory development and differentiation of colors.
The toddlers master their new skills through repetition in developing various shapes or playing with their toys. Also, this helps them learn control over the surrounding environment. Outdoor playing is vital for toddlers to develop different motor skills, physical health, and self-confidence. It provides the child with enough space to make more movements like kicking, throwing, and running. For toddlers, outdoor playing involves throwing and chasing after balls and bubbles, thus strengthening their motor skills. Additionally, they can use their toys to play in the sand, but this requires supervision to prevent kids from allergens. Also, proper dressing is necessary to prevent kids from cold and other health complications posed by playing outside.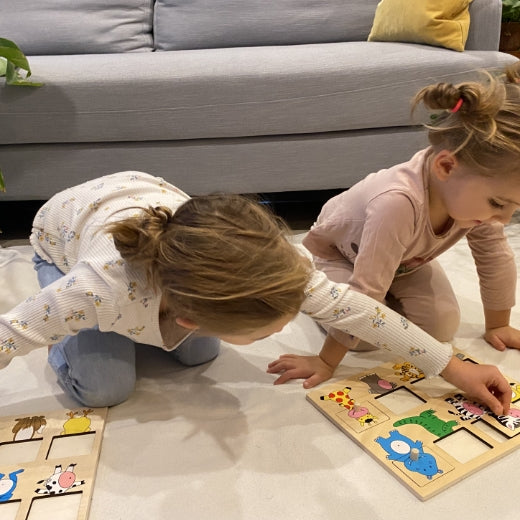 Wooden puzzle toys promote the development of gross motor skills, agility, and coordination of the hands and eyes.  Additionally, role-play toys educate children to imitate adults and other influential people, thus stimulating a better understanding of the world. Mechanical toys like levers and popups promote fine motor skills, cause and effect, and problem-solving skills.
Moreover, parents should purchase educational toys for their toddlers to help them improve various skills as they grow up.  The toys are essential in promoting conflict resolution skills, sharing, and nurturing their creativity and imagination. Toddlers can use stride and ride toys to enhance mobility and learning numbers. Parents teach toddlers to learn numbers by helping them count steps when they are moving toys. Themed playsets can also be used to enhance the development of recognition skills. For instance, play sets with animal themes can be used by parents to help their children learn the sounds each animal makes. Parenting in toddlers plays a vital role in ensuring the achievement of various developmental milestones.
As such, why not picking a toy in Explora Toy (https://exploratoy.com/) now and learn to use toys to stimulate your children's intelligence development naturally!
---