For children's health and development, play plays a very large role. Research shows that play improves children's ability to plan, organize, get along with others, and regulate their emotions. Sometimes children play by themselves, sometimes they play with friends or family. Whether the format is chaotic and risky or quiet and relaxed, children can benefit greatly from playing.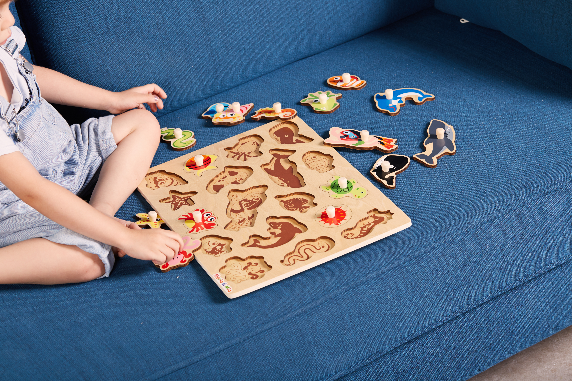 Play helps children build imagination and creativity, promotes cognitive growth, improves language, math, and social skills, and even has emotional and behavioral benefits. Play in its many forms enriches children's brains, bodies, and lives in important ways. It can be said that the positive effects of play on young children are far-reaching.
ExploraToy has also been encouraging children to play, while we are well aware of the increasing pressure to sacrifice play for academic achievement. Studies show that children's playtime has been declining for decades. Tight schedules at home and school, increased media use, and screen time are all to blame.  Childhood is an important time and play is indispensable for children. How to play and what form of play is very important. Every child has a large number of toys and choosing the right ones is also very important. In the process of choosing toys, we do not need to provide children with too many toys. A good play experience is not neat and orderly, and fancy toys will keep children from putting in any effort. We're usually able to see this too, kids spend more time playing with the box than with the toys in it because kids can make it do whatever they want!
We know that play has a very positive impact on children, and we know that playtime is gradually decreasing, so what can we do to keep play an important part in young children's lives? ExploraToy gives some suggestions for different age groups (toddlers 0-6 years old):
Birth to 12 months:
- Interact with your child, and when your child smiles you smile back, which teaches your baby an important social-emotional skill.
- Show your baby fun items like brightly colored toys that capture your child's eyes, sensory toys that allow him to explore and experience new textures, and musical toys that engage your child's senses to listen.
- Play hide-and-seek and let children feel the magical world.
1 to 3 years old:
- Give your child the opportunity to play with their peers. And don't forget the company of parents. Children at this stage need parents.
- Let the child to act as the leader, follow the child's curiosity, and accompany her to be curious.
- Give children blocks and puzzles. Simple toys are the best way to support your child's creativity. 
- Remember that fancy electronics are not suitable for children at this stage, the presence and attention of loved ones, simple and creative toys can enrich children.
- Play games with exaggerated movements with your child, use rich body movements to guide children to explore and children will have a fun time.
- Play pretend, for example, you can play the child while your child plays the mom role. Remember to provide pretend play toys. ExploraToy offers a selection of chunky puzzles that are easy to hold and thick enough to stand up and play pretend.
- Take your child outside to play. After all, nature is the best teacher, let your child feel nature and learn through nature. In short, interacting with children, responding to children's actions, exploring creative games with children, children gain a lot in the process of playing!
3 to 6 years old:
- Arrange for your child to meet and interact with friends, practice socializing and building friendships.
- Encourage your child to engage in interesting recreational activities such as singing and dancing, let your child find interesting activities, or just play.
- Limiting children's screen time, real-time social interactions and play are much better than digital media learning.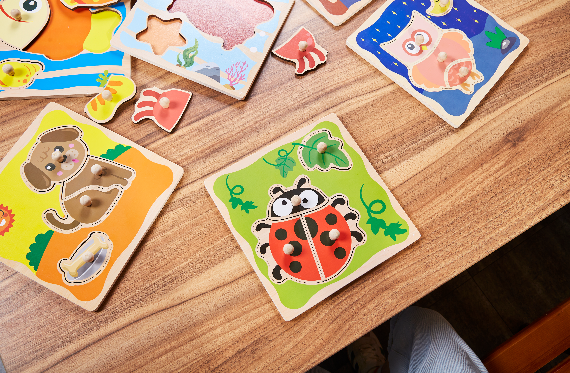 In conclusion, we cannot ignore the power of play, which is vital to the development of healthy, well-rounded, and confident children. Play contributes to development not only by developing healthy bodies, but also by developing physical skills, cognitive skills, social skills, and emotional well-being. ExploraToy firmly believes that play is an important activity that children use to understand and interact with the world and acquire the mental, physical and social skills necessary to succeed in adult life. Let's believe in the power of play and play! Choose the right toy for your child!
---